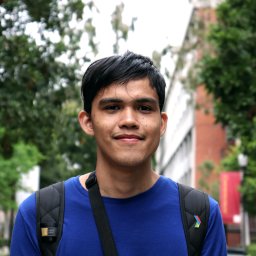 👋 Hello! My name is
Arnelle Balane
I'm a software developer based in Cebu, Philippines focused on building fast and high-quality Web applications.
I'm also a Google Developers Expert for Web Technologies, passionate in sharing about and showing how awesome the Web platform is.
Featured Project
Simple Todo
A Chrome extension that replaces the new tab page with a simple todo list
Chrome Extensions
Svelte
Snowpack
Featured Project
Google Meet PiP
A Google Chrome extension that displays a selected Google Meet participant's video in a Picture-in-Picture window.
Get In Touch
Although I'm currently not available for hire, my inbox is always open for possible collaboration or just to say hi. Send me an email and I will do my best to reply!
Have a great day! 🎉